A Day in the Life of The King
All in a day…
· Your heart beats 103,689 times.
· Your blood travels 12,000 miles.
· You breathe 23,040 times.
· You blink about 18,000 times.
· You inhale 438 cubic feet of air.
· You eat about 3 1/2 pounds of food.
· You lose about a pound of waste.
· You speak about 4,800 words.
· You move 750 muscles.
· You exercise 7,000,000 brain cells.

It is no wonder you feel tired!
From sunrise to sunset Jesus is about His Father's business. Jesus made the day count for eternity. He was a man on a mission. He would be able to look back on that day and say, John 17:4 "Father, I have glorified You on earth by completing the work you gave me to do."

WHAT DID THE KING DO?
Jesus came to free people. Free them with the truth and free them by casting out demons and healing them from disease. The King's authority and power is immediately felt.

The King demonstrates His authority.
Jesus' authority comes from above and carries full weight (exousia) as the King of Kings. As the Son of God he is all powerful (dunamis). Mark will stack layer upon layer of evidence that Jesus' authority and power extends to every realm of life.
In His teaching (Mark 1:21-22,27,38-39)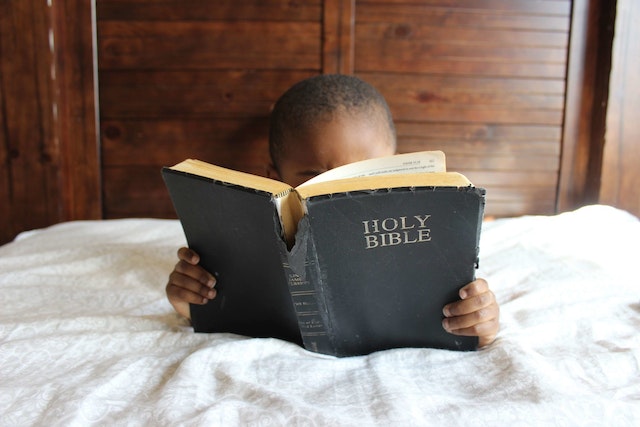 The Rabbi's quoted other Rabbi's. The prophets spoke "Thus says the Lord." Jesus is the Lord and He alone is God's Son. His words come directly from the Father and carry supreme authority. Luke 4:18-19 (Is 61:1); Luke 7:8; John 8:31,32; John 17:17; John 5:38-40;
1Peter 2:2)
If I'm convinced that Jesus' Word is authoritative, how would that affect my response? How did the audience react? (Mk 1:22, 27; Matt. 7:28-29)
In His casting out demons (Mk 1:23-26, 34; 1John 3:8; John 12:31-32; Col 2:13-15; Heb 2:14-15; Rom 16:20; Luke 4:6)

The effects of the fall (world, flesh, satan) are being rolled back. (Luke 4:18-19)
How does His power displayed in this passage relate to me today? (John 8:34-36; Rom. 6:11-14; Eph. 4:27; 1Pet. 1:13-14)
The Screwtape Letters by C.S. Lewis and Lord Foulgrin's Letters by Randy Alcorn describe satan's tactics.
In His healing (Mk 1:29-34)
Jesus doesn't just care about your spiritual life, He cares about every aspect of your life.
- He is able to heal. (Ex 15:26; Matt. 8:16-17)
- He doesn't heal everyone now. (Mk 1:37-38)
- He has purposes in our sickness. (Job 42:2, Rom.8:28-29; 2 Cor 4:16; 12:7-10)
- He heals us fully in the future (atonement). (Is.53:4; 1Peter 2:24)

HOW DID THE KING DO IT?
Jesus was on a mission. (1:38)
Jesus "won the day" because He was faithful to His calling and He worked hard. (Jn 17:4) What has God called you to in this season of your life? Are you "winning the day"?
He depended on the Father. (1:35)
His authority and power were from above. In my life, have I seen the connection between my unhurried times alone with the Father in prayer and my focused living?
He was moved by compassion (1:41)
He loves us where we are, but He loves us too much to let us stay there.
He modeled for His disciples (1:21, 29, 37- 38; Mk. 6:7-13)
He gave access to the disciples so they could see the life He was calling them to, a life worth imitating.

Tag Teams
We are called to follow Jesus and in this passage we see 4 aspects of what that looks like. Are you hitting on all four cylinders? Where do you have the most room to grow?